Form Energy Battery System Rendering. Courtesy Form Energy
Salt and rust – the bane of your car's existence — may be the keys to storing enough renewable energy to power the electric grid for several days. That's according to two local companies that have emerged with innovative battery designs based on cheap, widely-available materials.
After four years of stealth R&D, Somerville-based Form Energyhas emerged with what could be a breakthrough energy storage technology, based on rust.
Form Energy president and CEO Ted Wiley says the company has produced hundreds of working prototypes of an iron-air-exchange battery that can store large amounts of energy for several days.
"We've completed the science," says Wiley, "what's left to do is scale up from lab-scale protoypes to grid-scale power plants. "
In full production, "the modules will produce electricity for one-tenth the cost of any technology available today for grid storage," Wiley says.
If the plan comes to fruition, Form Energy's batteries could realize what's called "the renewable energy Holy Grail" — relatively inexpensive, reliable grid-scale energy storage. Because solar and wind do not generate power when the sun is down or the wind isn't blowing, storing their power for down times is the key to clean energy reliability.
The Form Energy battery is composed of cells filled with thousands of small iron pellets that, rust when exposed to air. When oxygen is removed the rust reverts to iron. By controlling the process the battery is charged and discharged.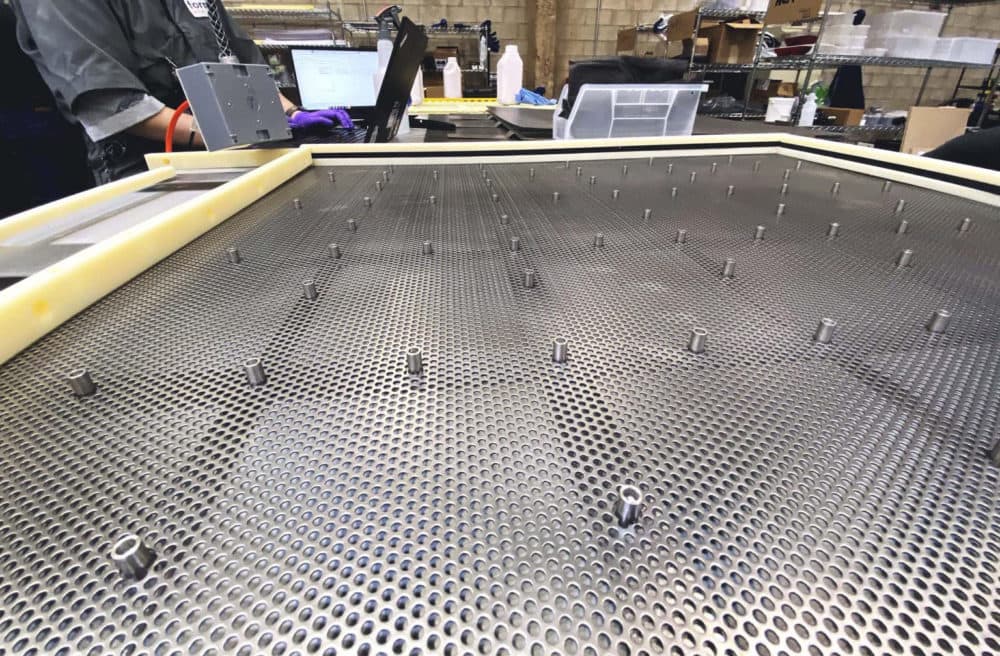 The plan is to mount small cells into larger modules, then assemble modules into batteries that can be scaled to power electric grids. Wiley expects to have a 300Mwh, full-scale pilot project, using 500 modules, up and running at the Great River Energy power plant in Minnesota in 2023.
In nearby Cambridge, researchers at Malta, Inc. are working on an energy storage technology based on an equally humble material: molten salt.
Electricity from the grid is converted into thermal energy and stored as heat in trays of molten sodium. When the grid needs energy the process is reversed and the molten sodium is used to generate electricity.